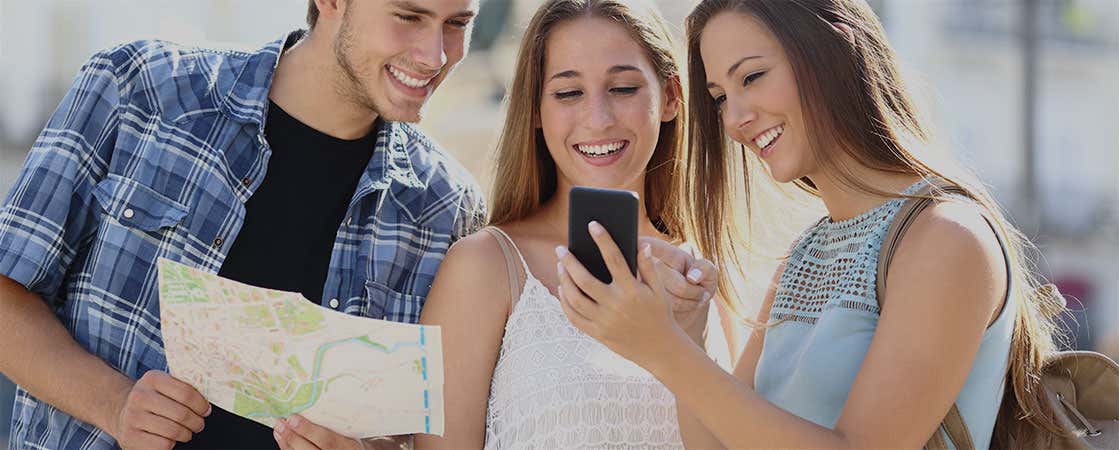 Although the official language of Dubai is Arabic, the large majority of its inhabitants can speak English without difficulty. Especially those that work in the tourism sector.
Communicating with people in Dubai is not a problem for people who have a medium level of English.
Useful expressions in Arabic
Although it would be impossible to learn Arabic well before your trip, we have included a few useful words and expressions here.
Courtesy
Hello

Ahalan

Goodye

Ma'a ElSalama

See you later

Wada'an

Good morning/Day

Saba'a AlKair

Good afternoon

Masa'a AlKair

Good night

Laila Tiaba

Please

Min Fadilak

Thanks

Shokran

You're welcome/It's nothing

Afuan

I'm sorry

Ann Eazinak
Useful words
Yes

Na'am

No

Laa

Fine/Well

Taib

Bad

Saia

Friend

Sadik
Numbers
Zero

Sefir

One

Wahed

Two

Etnin

Three

Talata

Four

Arbaa

Five

Hamsa

Six

Sita

Seven

Sabaa

Eight

Tamaña

Nine

Tesaa